1
Our inspections cover all major systems and components of the home and include the use of a state-of-the-art thermal imaging camera that can detect hidden moisture and insulation problems at no additional charge. Because timing is critical in the home buying or selling process, we deliver our computer-generated reports the same day and include color photos.  Here's what a home inspection covers:
Roof, Attic, Insulation & Ventilation
Plumbing & Electrical Systems
Siding, including hardcoat and synthetic stucco (EIFS)
Appliances
Heating & Cooling Systems
Foundation (Slabs, Block wall, Poured Concrete)
Walls, Ceilings, Windows, Doors
Garages & Driveways
Thermal scan (Infrared) of interior for hidden moisture, electrical issues and insulation problems
Decks/Porches
2
–Phase Inspections (New construction)
To best assure proper construction of new homes, we recommend having two inspections performed: One before drywall is installed and another once the home is completed. This type of phase inspection, although more expensive than a single inspection, helps to ensure your home is constructed properly.
3
–Infrared Building Inspections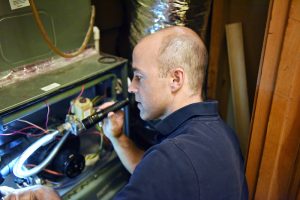 Infrared building inspections are a fast and noninvasive way to identify and document problem areas that may not be visible to the naked eye, and Dana Home Inspections uses an infrared camera on every inspection — at no additional charge. Infrared thermography is the use of an infrared thermal imaging camera that can "see" and "measure" the invisible heat (thermal) energy that is emitted by all objects and produces thermal images (called thermograms) that can identify the thermal anomalies that represent the potential problem areas. Water intrusion, moisture problems, heat/energy loss, air infiltration, missing or damaged insulation, pest infestation and electrical overheating are all conditions that produce different thermal patterns. But not all thermal patterns or anomalies are problems, and it takes a trained eye to know the differences.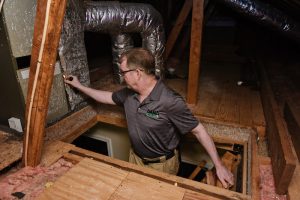 Infrared inspections can be tailored to evaluate interiors, exteriors, roofing and entire buildings or can be focused on a specific area, such as water intrusion/moisture problems, energy efficiency, electrical systems and structural systems. Weather conditions prior to or during the inspection and time of day can have a dramatic effect on the accuracy of the infrared inspection or whether the inspection can be performed at that time. Exterior inspections cannot be accurately performed in rainy or windy conditions as it alters the surface temperatures of the components and does not allow for a true thermal picture. Most roofing inspections are performed in the evening after the roofing material has cooled. Long periods of no rain prior to the inspection may prevent discovery of water intrusion or moisture problems because the materials were dry at the time of the inspection and did not show a difference in surface temperature. Ideally, there should be a 15 to 20-degree temperature difference between the inside and outside to provide the most accurate thermographic images.
4
We are certified 203(k) consultants and will work closely with the buyer, contractor and mortgage professional to help ensure requirements are met to secure the loan, and to make sure the contractor is completing the work. Services include feasibility inspections, work write ups, draw inspections, and overall guidance for buyers using the HUD/FHA 203(k) program to purchase and remodel their homes.
5
– Pre-Listing Inspections (a.k.a Seller's Inspection)
Homes that have been pre-inspected and then had issues corrected prior to being placed "For Sale" have a much better chance of being sold quickly as the buyer gains a sense of comfort with the home right away. It also minimizes any surprises when the buyer gets their own inspection done on the home.
6
– Radon Testing (Courtesy of Radon.com)
Radon is a cancer-causing radioactive gas. You cannot see, smell or taste radon, but it may be a problem in your home. The Surgeon General has warned that radon is the second leading cause of lung cancer in the United States today. If you smoke and your home has high radon levels, you're at high risk for developing lung cancer. Some scientific studies of radon exposure indicate that children may be more sensitive to radon. This may be due to their higher respiration rate and their rapidly dividing cells, which may be more vulnerable to radiation damage.
We use a more detailed continuous-monitoring device that provides hourly and average readings. Data is downloaded directly from the device to our computers for immediate results after 48 hours.
Here are areas that we have tested as having elevated levels of Radon See Map.
7
We're very pleased to be able to offer free termite inspections and letters courtesy of our friends at North Fulton Pest Solutions. Check them out for all your pest control needs including exclusion services.
8
We've partnered with local pool companies who provide our clients swimming pool inspections that include pumps, liners (when visible) and controls. Service areas vary so please call for pricing and to see if your area is covered.